Built with family in mind, Aqualisa iSystem is the easy to use Smart shower. Simple to use and fuss free to fit, iSystem provides precise temperature control every time alongside a contemporary and stylish design that will prove timeless in any bathroom setting. This new range of smart showers offers a luxurious experience with Wifi enabled smart home integration - control your shower from anywhere, not just within the home like many other smart showers on the market. Enjoy the control and personalisation you expect in the modern smart home with simple controls for the whole family.
Convenience is at the heart of every Aqualisa smart shower. Control your shower simply using the Aqualisa smartphone App, from anywhere inside or outside the home, and set up a handy home hub for the whole family within the app. With features including a timer function and water usage dashboard with indicative costs, use the dashboard to find ways to make your home more efficient and keep the family on schedule in the mornings!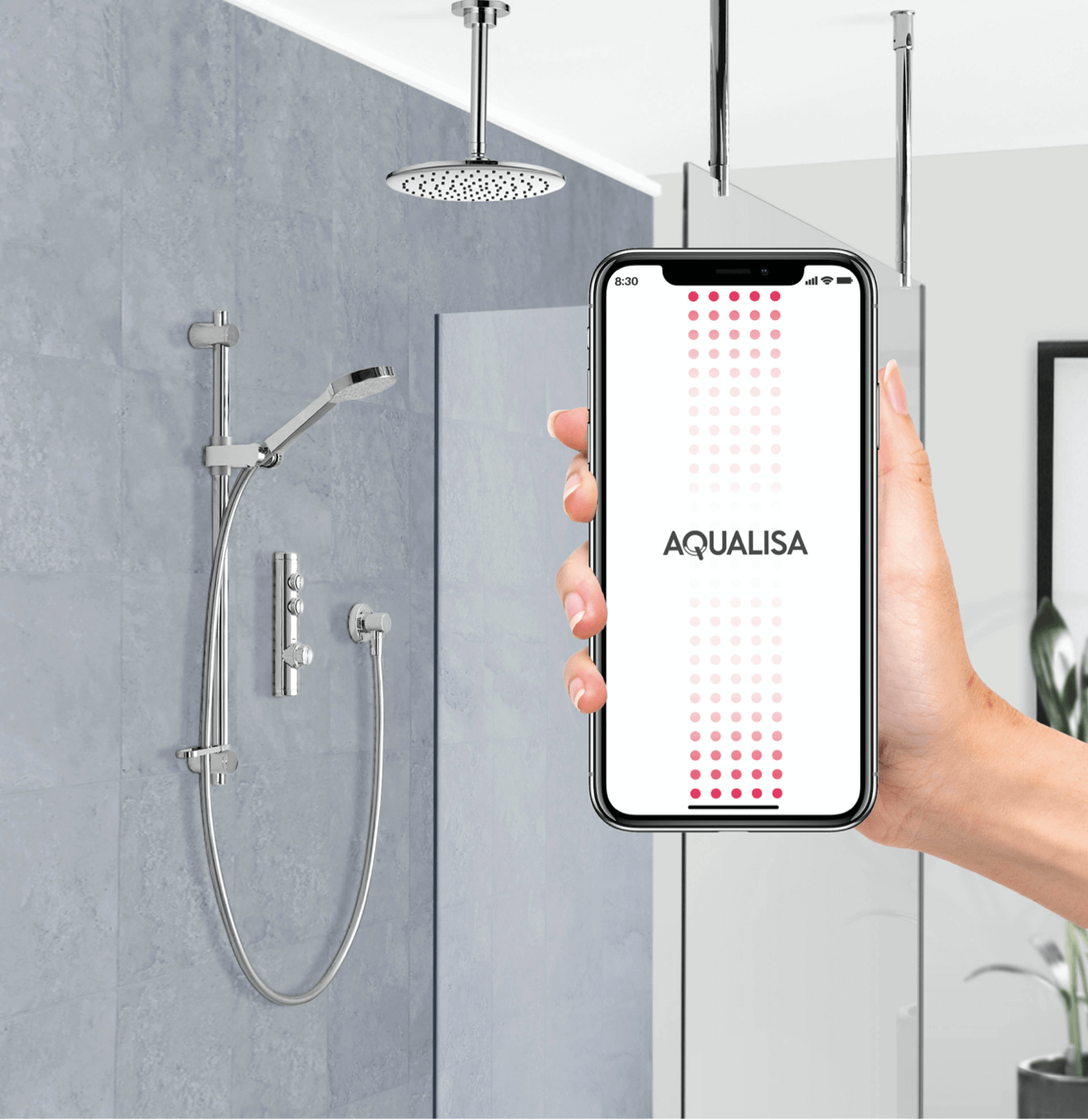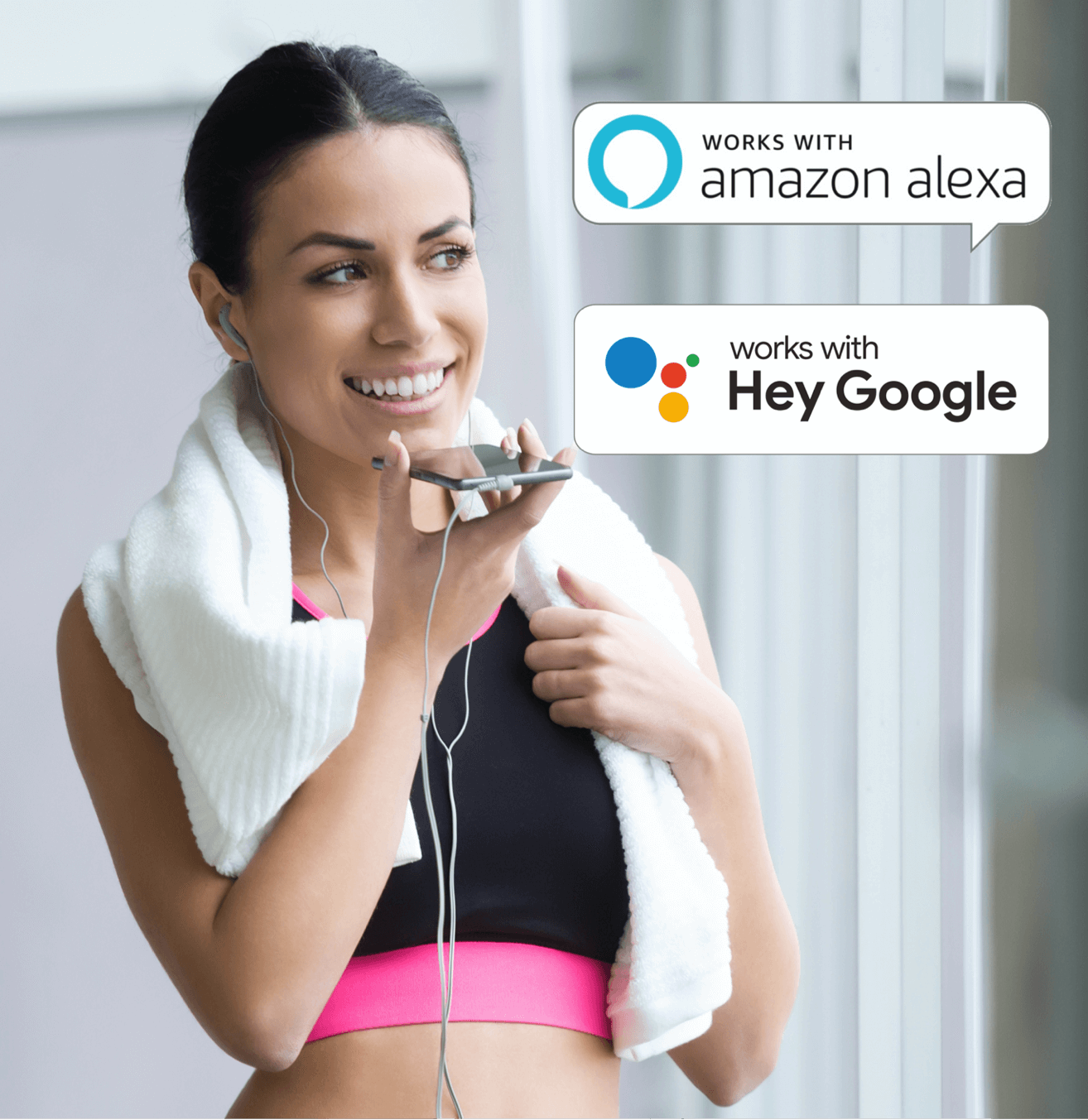 Many connected showers on the UK market claim to be smart but will use a Bluetooth connection to communicate between your smart phone and the shower. What this means is that you have to be within a certain range of the controller for this signal to work.
By using ground-breaking WiFi technology, we've integrated within the smart home by connecting with Amazon Alexa and Google Home Assistant smart devices. Control your iSystem Smart Shower with your voice, using simple commands to tell your shower to turn on from anywhere in the house.
The unique design of the iSystem Smart Shower controller creates a sleek and modern statement within the bathroom. Constructed from high quality materials, iSystem features a full metal controller in a sophisticated linear shape creating an elegant feature within the shower enclosure. The simple to use controls make iSystem a real family favourite, with one touch operation and smooth turn temperature dial.